Emergency Water Removal in Woodland Hills, California
24/7 Water Extraction, Clean-up & Dry-out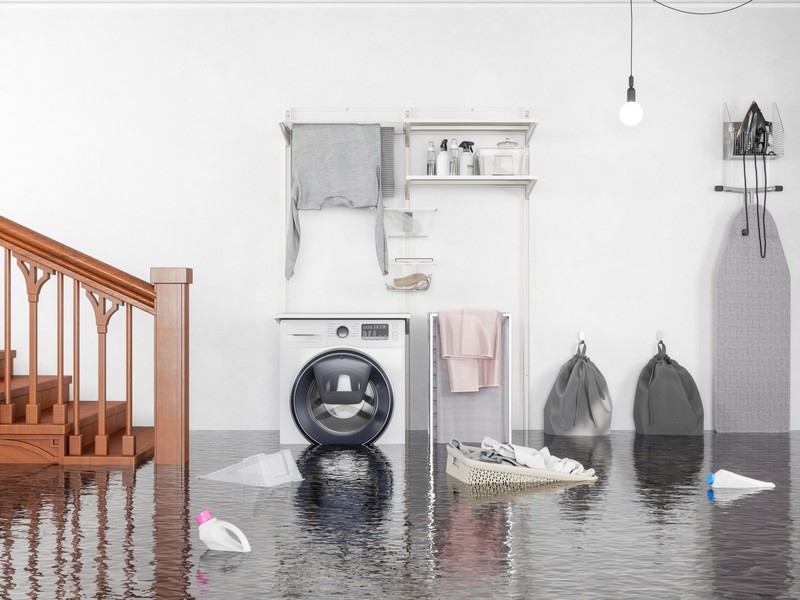 Do you need a damage contractor for emergency water removal in Woodland Hills, California? Whether you have experienced a burst pipe, flooded stream or any other plumbing issue, A.S.A.P Restoration & Remodeling can handle it! We have been helping residents of Woodland Hills with emergency water extraction since 2017. Give us a call for a free quote today at (747) 277-5332 and find out how seamless the process will be.
---
Call for Immediate Service
---
★★★★★
"Thank you Asap for the good and fast service! I will definitely recommend you to all my friends. Avi was extremely professional and made everything easy for us."
Robert J
Call the Woodland Hills Water Extraction Experts
Since we have been serving Woodland Hills for emergency water extractions for over 6 years, we have got the process down to a science. Reap the benefits of our expertise, and get your property back to its original condition quickly and seamlessly.
Our Process for Water Extraction:
Remove all damaged surfaces, standing water, and other moisture
Prevent growth of microbial agents such as mildew and mold
Restore property to back to prior condition
A.S.A.P Restoration & Remodeling Eliminates Woodland Hills Water Damage Insurance Hassles
Calling A.S.A.P Restoration & Remodeling if you need emergency water extraction in Woodland Hills just makes sense. Besides being the local leader in rapid response, quick water removal and professional restoration, A.S.A.P Restoration & Remodeling is also experienced and successful in working with insurance companies to get your payment needs handled. One call gets your Woodland Hills water removal problem solved when it is to A.S.A.P Restoration & Remodeling
---
Call for FREE Emergency Water Removal Quote
---
WHAT CUSTOMERS ARE SAYING:
5★★★★★ - "Thank you Asap for the good and fast service! I will definitely recommend you to all my friends. Avi was extremely professional and made everything easy for us."

Robert J., Emergency Water Removal in Woodland Hills, CA

2023-03-27

5★★★★★ - "Had a house fire and needed a good reputable company for restoration. After receiving quotes from other companies we chose ASAP. They had the best price and completed the job to our expectations. Would definitely recommend."

Michele Y., Fire Damage Restoration in Woodland Hills, CA

2023-03-27

5★★★★★ - "My water heater leaked, and the hot water soaked through the dry wall and flooded the room next to it.
I called ASAP, and they came right away within an hour.
My case manager Josh is very professional and knowledgeable. He did the mitigation job perfectly and in a timely manner, and also handled all the insurance paperwork perfectly. He's courteous and responds to all my communication quickly.
I'm really happy with their work, and highly recommend them!"

Jinwen H., Water Heater Leak in Encino, CA

2023-03-27

5★★★★★ - "Lou was amazing! He arrived earlier than expected and shared his lead-depth knowledge which put my heart at ease. I was so humbled by his candor and love for the work that I added additional work to the project. Thank you Lou."

Blair H., Smoke Damage Restoration in Sherman Oaks, CA

2023-03-27

5★★★★★ - "I was referred to this company by a friend of mine. I had a toilet overflow over night, I called them and they came right away! Chris was sweet and professional. They were very professional and even handled my claim with my insurance company.
They always answered my questions promptly and thoroughly. They are very honest and reliable. Definitely recommend!!"

Rani Y., Bathroom Flooding in Simi Valley, CA

2023-03-27

5★★★★★ - "I've used ASAP company twice in the past and each time, they did a very good job. They are reliable, professional and gave me a fair price for the work that was needed. They were working in a bathroom with high end tile, wallpaper and finishes and did a great job of being surgical about the remediation and sensitive to our needs. They took a lot of pictures, which they shared with me in a detailed report. This made insurance claims and HOA issues a lot easier to deal with. Their attention to the details made all the difference! They completed everything as scheduled and did a great job. Hopefully we won't need their services again (no more water damage please!). But if we do we would definitely use ASAP services again"

Alina C., Bathroom Flooding in Van Nuys, CA

2023-03-27

5★★★★★ - "Asap is managed by a really great guy. Avi was referred to us by our CPA. He came on time, was very patient and thorough in his evaluation of the damages and provided excellent, fast solutions.
He made sure we understood every detail of the process, making us feel very confident with the job at end.
If you want reliable professional service with a big smile- Call Avi."

Adi G., Burst Pipe in Granada Hills, CA

2023-03-27

5★★★★★ - "I love these people! My salon was destroyed by looters on 5/31 and they were right there to help me. During the quarantine I personally came in and sanitized the entire place by myself. After the looters, the space needed to be re-sanitized for everyone's safety. Ricky & Arturo were here at the scheduled time and took care of everything for us. I will continue to use them to sanitize the space for as long as we need. I HIGHLY recommend them. Avi and Aviana are such wonderful souls as well. After such a horrible, violating experience it was so nice to know such great people DO exist in the world. Bravo ASAP, bravo!"

Michael S., Restoration Services in Pacific Palisades, CA

2023-03-27

5★★★★★ - "ASAP is amazing! I was in a very stressful situation trying to get mold remediation done quickly and professionally and Fabiola walked me through the process. I was really impressed with their customer service"

Mary L., Mold Remediation in Northridge, CA

2023-03-27

5★★★★★ - "This guy is absolutely the best. Called me multiple times. Showed up. Health review the situation and talk about everything. Isn't the best crew out there and put in extra time to make sure the unit was repaired and cleaned properly. Beyond five star. TEN STAR."

David S., Decontamination in Encino, CA

2023-03-27

5★★★★★ - "ASAP restoration came to my home and provided spectacular service. Their technicians knew exactly what the issues were and had the knowledge to address these issues and safety hazard accordingly. The servicing technician, Hector was especially accommodating and was very knowledgeable on the processes involved with ensuring that the demolition was completed in a safe and efficient manor. A++++ overall in the services provided with this company"

Bryant T., Fire Damage Restoration in Reseda, CA

2023-03-27

5★★★★★ - "It's so nice to finally find a company that promises and delivers. Avi spoke to us on the phone and within an hour he arrived as he promised. Avi was very professional, and patient and provided us with a very detailed explanation of the entire process needed. We are definitely very happy Avi was referred to us and recommend that anyone that is looking for professionals with a great attitude give them a call."

Donna K., Mold Remediation in Calabasas, CA

2023-03-27

5★★★★★ - "Woke up to an overflow toilet that flooded my house.
I called ASAP RESTORATION and glad I did. That took care of the dry out, worked with my insurance company and restored my home without any out of pocket expenses.
I will recommend them again and again."

Solomon W., Bathroom Flooding in Saugus, CA

2023-03-27

5★★★★★ - "If you're having problems in your household with mold or anything that you think might be mold, these are the people to call. They are professional, kind and do an excellent job. Their work is very thorough and detailed and I highly recommend them, they provided me with what I needed in a timely manner. Thank you, Avi@ ASAP Restoration & Remodeling L.A"

Michele O., Mold Remediation in Winnetka, CA

2023-03-27

5★★★★★ - "By far, the most resourceful, educated, attentive and extremely helpful team I've encountered in years. Several times in the past, my experiences have dealt me companies in the service industry that have taken advantage of my lack of knowledge on a particular issue (plumbing, construction, etc) and to whom I've lost thousands of dollars to. The guys at ASAP not only have inspired a renewed sense of trust, but have gone the length to show that they not only are capable of tackling the hardest of situations and alleviate your stress, but will also care for your home and belonging with the same care a homeowner would. Cannot write enough positive points to their favor, so I will wrap it up by saying: beyond trustworthy, and top of the notch knowledge. Thank you!"

Patricio H., Restoration Services in West Hills, CA

2023-03-27

5★★★★★ - "This company was amazing!! Very fast and professional, Honest and reliable. I really appreciate their staff! Good company ALL around!"

Kim C., Water Damage Restoration in Canoga Park, CA

2023-03-27

5★★★★★ - "ASAP is amazing! I was in a very stressful situation trying to get mold remediation done quickly and professionally and Fabiola walked me through the process. I was really impressed with their customer service"

Sandy B.,Mold Remediation in Beverly Hills, CA

2019-07-12
---
Call for FREE Emergency Water Removal Quote
---